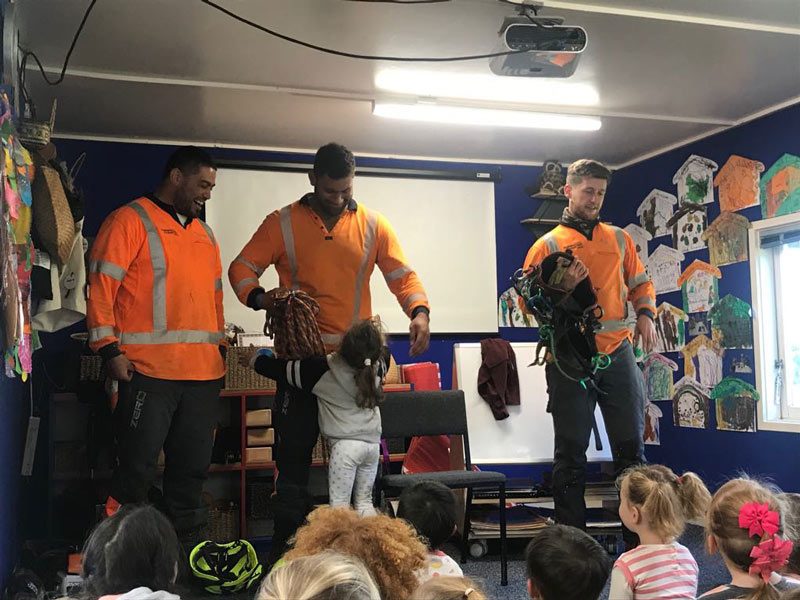 A Treescape® crew recently found themselves front and centre at a local Kindergarten after completing some work onsite. They delighted and inspired a room full of potential future arborists!
"On Thursday, some of your team were working in the reserve next to the Kindergarten and our children were interested and engaged in the process to remove the gum tree. One of our teachers invited the men into the Kindergarten to explain the work they do to the children. At mat time Connor, Moana and Peter came into the Kindergarten and we were delighted with the way the men engaged with the children, answering their questions and telling them about the process to cut down the tree.
"Our sincere thanks to you and the men for making the time to support the children's learning."
Gloria Asplin, teacher at Pakuranga Kindergarten talking about AK's Conner, Moana and Peter.