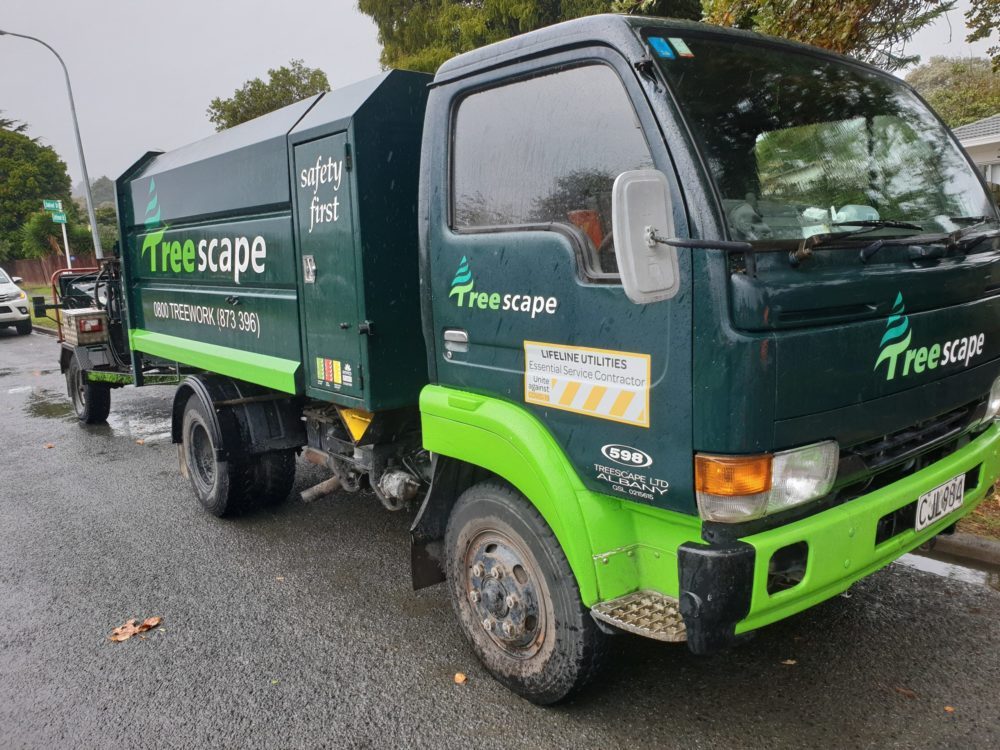 While New Zealand is on Alert Level 4, Treescape crews are working on essential contracts only, predominantly for lifeline utilities. This essential work is focused around trees that are an issue or that COULD become a hazard. Here is some clarification around the work we do and why it's essential.
We'd like to share with you some examples of previous Level 4 (2020) work carried out by our crews that is deemed essential. In all cases, the affected trees either posed a high risk to people, pathways and roads, or property.
Among other jobs, being an essential services contractor means to look after the vegetation around powerlines. This particular stretch caused two outages in the last fortnight.
The site was close to State Highway 1 which is usually full of traffic. During the lockdown we had a chance to operate with almost no traffic. There were only about 10 vehicles in total with less than 5 minutes to wait.
We engaged 4 MEWPs (Mobile Elevating Work Platform) crews, one manual crew, one 2-tonne digger and multiple chippers to get the job done safely and efficiently.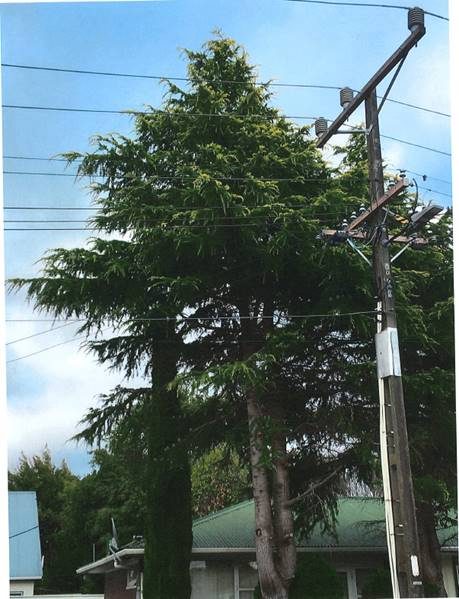 Another example is this large tree we were called to clear away from the powerlines in Wellington. It was classed high risk because it was encroaching on a 33kv sub transmission line. Around 5,000 households in Wellington could have been left without power if this tree damaged the powerline during high winds.
Or this tree below – it isn't next to a powerline, but you can see large branches are overhanging the pathway and street. It's important to point out that some of these large branches are dead wood, meaning they could quite easily break off and therefore they pose a high risk to passing foot traffic and cars on the road.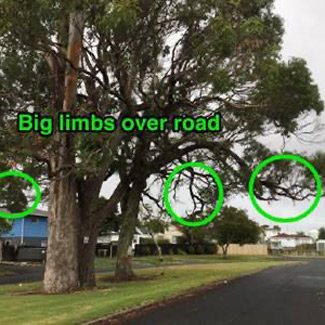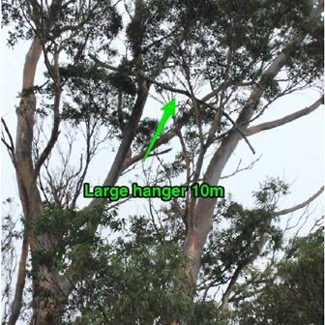 Shown on the right is a tree that is dead and fragile. Not only does it pose a risk to the powerlines, but also to people walking along the pathway underneath it and to the property next to it.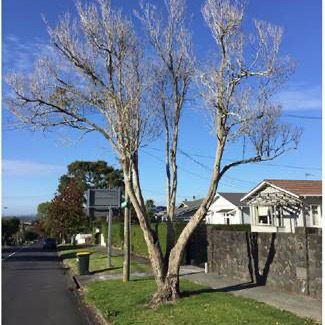 The pictures below show a case where a tree has caused major damage. The gum tree was uprooted during high winds (possibly caused in part to soil saturation after heavy rain) and caused extreme damage to the house and a vehicle. Luckily, no one was harmed. Safe removal of this tree was deemed an essential service.
Another critical job was raised in the Whangaparaoa area where the base of a declining Poplar had rotted away and needed urgent removal so it would not become a hazard to the nearby road, people and powerlines.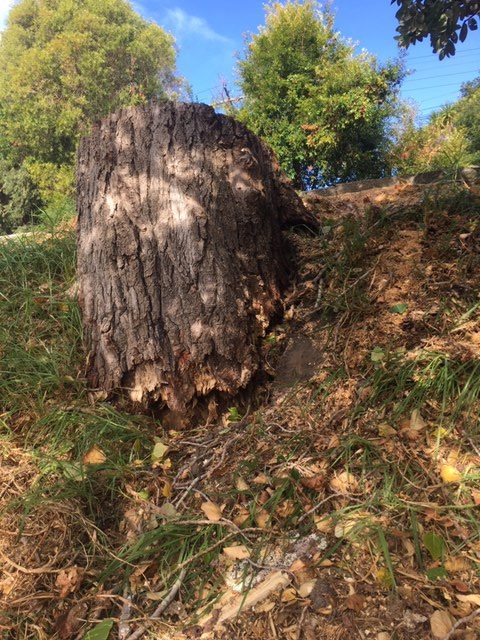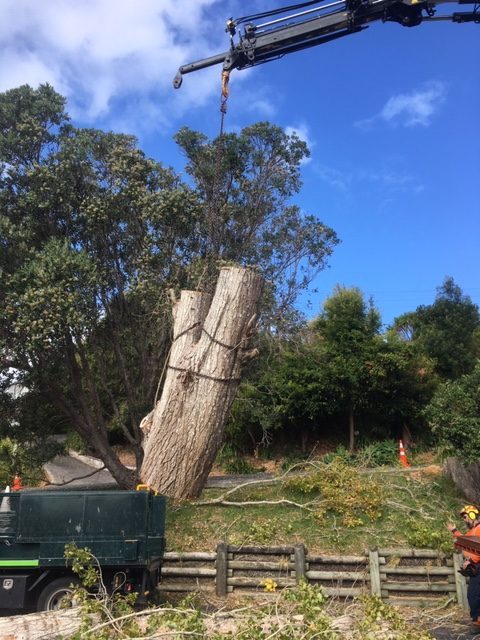 All Treescape crews are working to the strictest health & safety standards, including a strategic bubble formation. To find out more about how we are working during COVID-19, please read on here.
We will continue to share further examples over the next while.