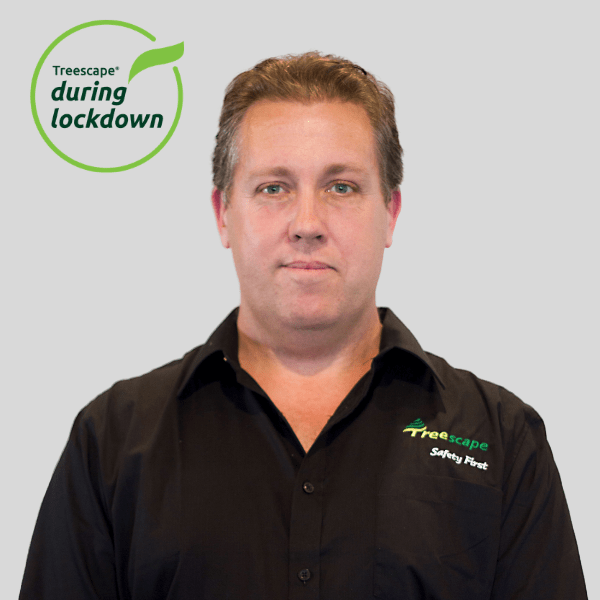 As part of our "A Day In The Life" series, we continue to share some details around how life has changed for our team during the lockdown. This time, we talk to Chris Sheffield, our Regional Manager for Auckland.
Chris, run us through what a normal day looks like for you…
Well up until recently I would get up at 5:30am and beat the Auckland traffic to my favourite coffee shop where the owner would have my coffee waiting.
I would then get to the office and spend 20 mins with my colleague Michelle, Auckland Branch Administrator, catching up on the news, issues and the day ahead whilst signing anything up to 100 documents that the admin team create daily!
The rest of the day is then applied to dealing with customers, forecasting workflows, and the endless other incidental things required to keep the business running.
How has your "normal" day changed with lockdown?
I have set up a home office and log in at 6:30am every morning, so a sleep in! I am kept busy talking to teams and customers, dealing with high-profile projects and just generally keeping the ship running. There is still so much to do to keep the business moving forward and ensure work is available and ready once we come out of Level 4.
I have 2 kids at home who are coming to grips with remote learning so I'm helping with that a bit (they are encouraged to talk to Mum first though, ha ha!).
We take them out for a walk or ride in the evenings which has been fun apart from getting beaten by a 7 year old! In general it is good to have more time with the family but I also miss the routine of going to work – funny as I never thought I would miss fighting traffic!
What do you love about your job?
The people first and foremost; everything is a reflection of the people we have in this business. The opportunity we have to control so much of our day is fantastic and is one of the things I appreciate.
No two days are ever quite the same and this keeps it exciting – even after two decades. Coming to work with a team that challenges you is important and is what keeps us moving forward; I wouldn't change this for anything! It would be unfair to say that I don't like the big toys and the huge results we are able to achieve as a team.
It's awesome to be able to go into any situation and promise the customer the world and know that together we are the only team in our industry that can back this up! I also really like to see the introduction of safety initiatives – even the ones we might challenge it at first but that really do make a difference.
Examples are mechanical felling, side intrusion and bullet-proof windscreens on our machines, radio communications, remote control machines, re-designed tools and implements, separated work zones, rated equipment, and anti-penetration boots/gloves. The ability to change what doesn't work is fantastic and a credit to our company.
How did you get into this job or industry?
Well, my father and uncle were logging contractors and I swore that I would not follow in their footsteps (!) so I enrolled in the NZ Air Force as a trainee engineer where I was the top recruit in my intake.
This career lasted 3 days – it turns out they don't value individualism. I was then accepted into Auckland University to train as an engineer and took a holiday job in forestry where I earned $500/week. The access to fast cars and good times thanks to my newfound riches meant a delay to university which continues to this day – but now the fast cars and good times have changed to mortgage and kids!
I met co-founder Brandon about 23 years ago when I was sub-contracting to Treescape and after working on a few projects with the team (Dion/Steve/Shane/Barry and Lindsey) I knew I had to be a part of it so I got a job as a trainee arborist.
After a rather unsuccessful stint as a trainee climber it was clear that I was better suited to removing the whole tree from the ground. I also had the pleasure of spending an entire winter transplanting (think all the big trees in Botany Town Centre!).
This continued for a year or so until my love of pies and air-conditioning saw me in a machine where I spent a couple of moderately successful years working on some of the coolest projects across New Zealand from Northland to the Marlborough Sounds and the Port Hills of Christchurch.
What are you looking forward to about lockdown ending?
As a self-proclaimed "proper Aucklander" I'm going to enjoy getting a decent coffee! After that, I suspect we will be working a few extra hours to catch up on projects before winter catches us and then, if I'm lucky, maybe a wee hunting trip as the deer must be missing me, instead of me missing them which is generally the case.
What meal/restaurant are you missing right now?
As "we" (she) stocked up with about 3 years supplies, the only thing I'm missing is real coffee…
After lockdown, it looks like domestic travel will be our only option for a while – what's your favourite place in NZ to visit and why?
The South Island as it's the best playground!