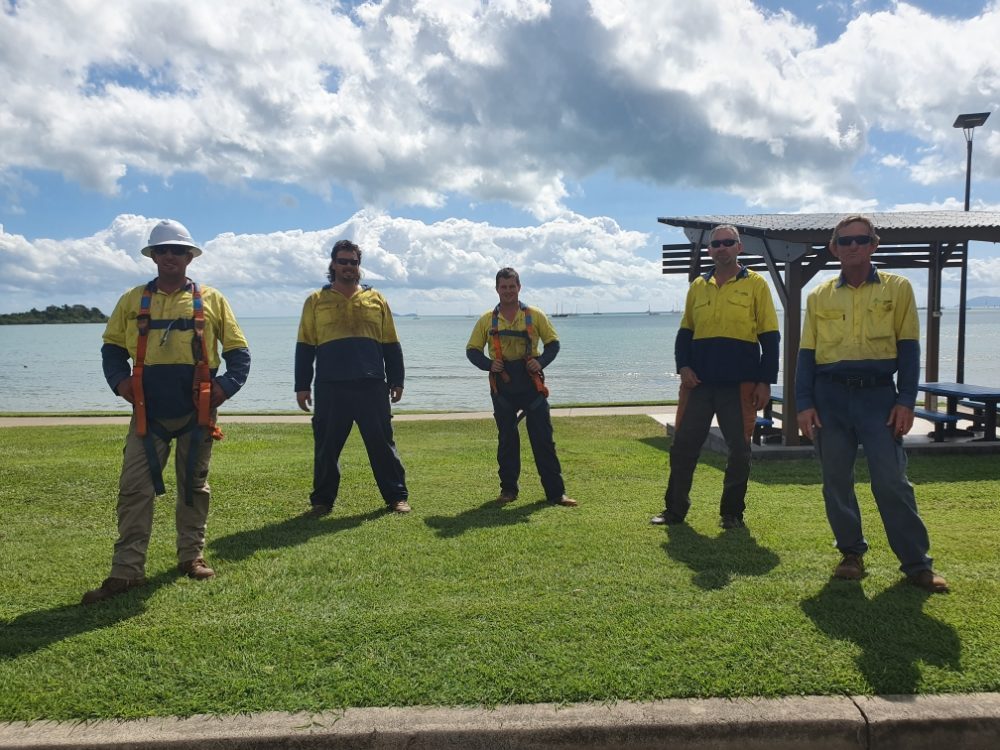 As part of Treescape®'s contract with Ergon we provide ongoing maintenance to areas across Central Queensland. Within this Treescape® clears all overhead distribution lines including service lines to both business and residential properties. During the last month we has been clearing vegetation in and around Arlie beach with the Mackay based crew. They came across various degrees of work and happened to clear a service that was causing some concern for a local resident.
"There are not enough words in my vocabulary to thank Ergon and their contractor Treescape® for their job today.  Cyclone Debbie came and went, 3 years on the service line is overgrown and an absolute nightmare! But lo and behold, out of the blue, here they are being able to catch up on jobs and being grateful for work! They also donated the mulch to schools. Quite a mixture of employees and are very courteous and friendly group."

Renee Tucker, via Facebook
It's not often the crews receive feedback as it's the normal day to day work, they perform. But this is a well done to the team of Robert Merkel, Morgan Harris, David Von Landkammer, Evan Gwerder and Merv Austin.