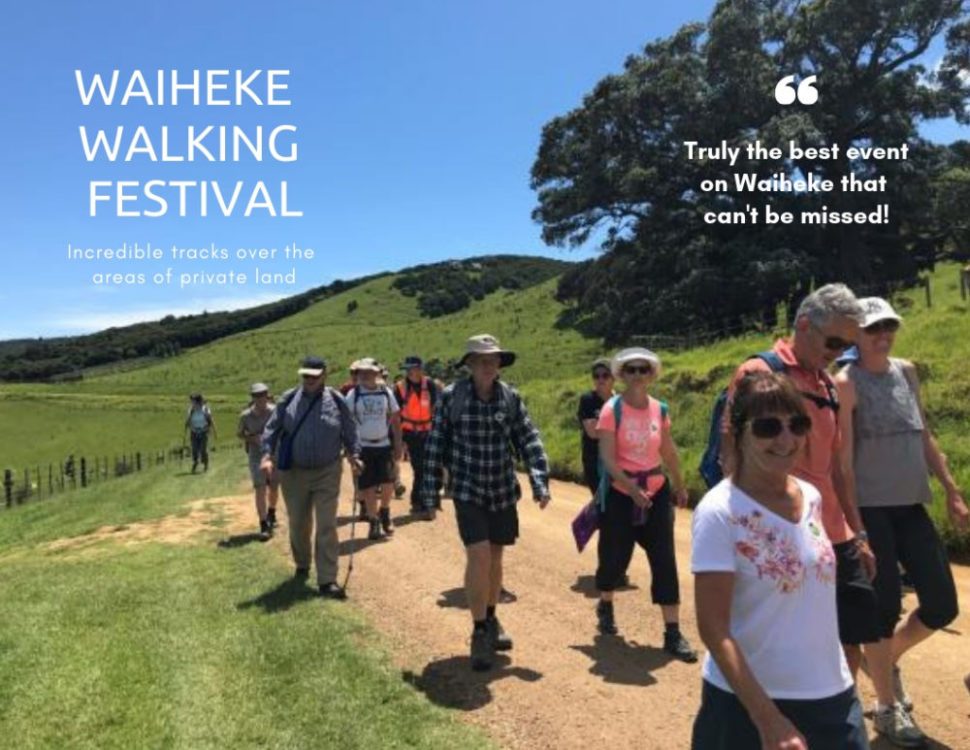 Walk, Learn and Have Fun!
Nine days, more than 50 incredible walks.
Rare opportunity for both locals and visitors to enjoy areas of private land that are normally closed to the public.
Walks included meditation, mindfulness, babies, dogs, and of course vineyards. It was a great chance to learn about predator control, weed control, native forest regeneration, Waiheke penguins, Maori history, olives, astronomy and more!
Read More