From proper cooling to mulching, here are some tips to protect your trees in the hot summer months.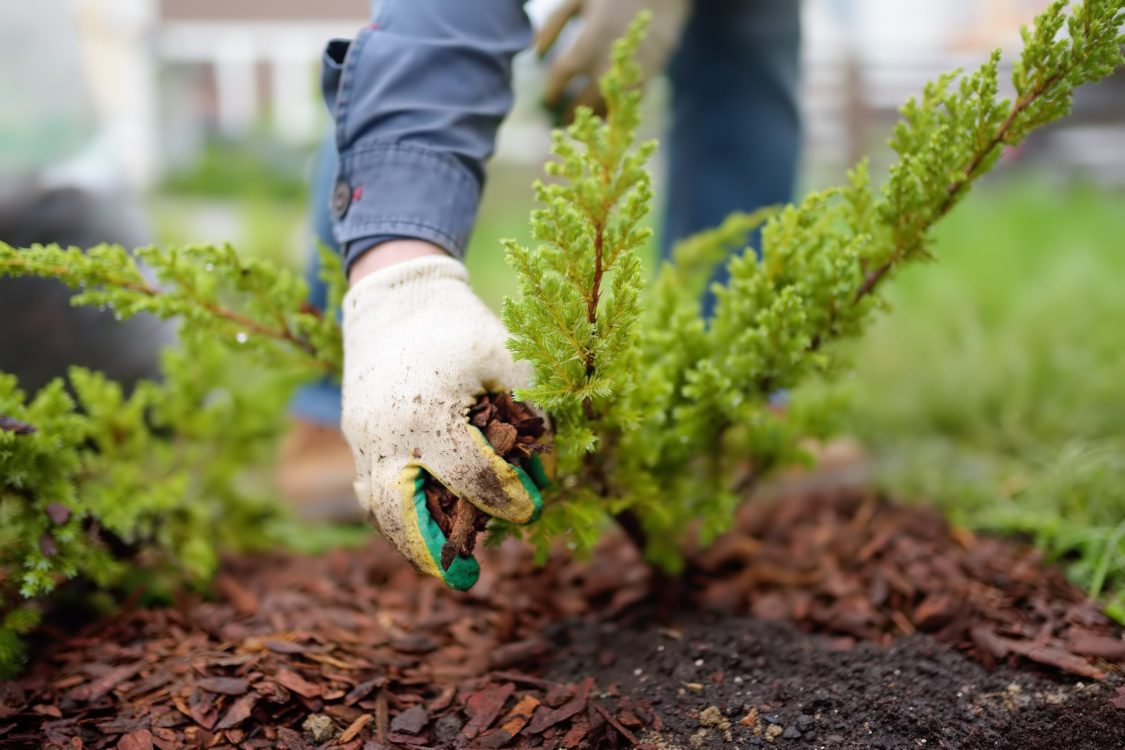 1. Add a fresh layer of mulch
Spring is the ideal time to add a fresh layer of mulch for your trees and plants. However, if you didn't get around to it then, make sure to tick this off in summer. Or, if you added mulch in spring, the hotter months may be a good time to do a quick check and add a top-up where needed. It is important to ensure that your mulch layer is not too thick – it should be just enough to prevent invasive pests and germs. 5-10cm is a good layer height.
Mulching has multiple benefits. It cuts down weed growth so your trees don't have to fight for nutrients. It also helps stabilise soil temperature, and most importantly for summer, it helps retain the moisture.
2. Water your trees
Water is essential for trees (or any plant) to prosper. During the hotter months, especially when it is drier, watering trees is essential. Young or newly planted trees are the ones that benefit most from this activity.
When watering trees, deeper, less-frequent – perhaps once a week – watering is sufficient.
3. Inspect trees and tree trunks often
Drooping trees and wilting or yellowing leaves are the signs that your trees are not coping well with the heat and require special attention. This is particularly true for younger trees.
Whilst not summer related, make sure to check tree trunks, especially if they are rooted on well-trodden paths. It pays to create some sort of barrier for such trees so as to protect them from further damage, particularly by animals.
4. Fertilise
Make sure your trees have plenty of nutrition to support growth and fight off pests and diseases, all while surviving the stress of the hot summer sun. Trees growing in urban environments, including new developments, benefit from additional fertilisation.
Aerating the soil by making holes at regular intervals will not only improve absorption of the fertiliser but will also increase the flow of air and water.
5. Tree pruning
Tree pruning is best done during the dormant months. Summer is not ideal for active pruning of trees. However, if you see dead, diseased or damaged branches, they should be pruned for safety reasons as soon as possible, regardless of the season.
Seek help from a professional arborist for your tree pruning needs. Our team is knowledgeable, well-equipped and insured to carry out the job. Our arborists can also provide useful guidance on safety of your large trees and ensure they are strong enough to survive summer storms.
6. Look out for pest infestation
As part of your regular tree inspection, look for any obvious pest infestations such as magnolia scale, aphids, spider mites, etc. Treescape has an experienced ecology team of specialists to deal with pest and weed infestations on a small or large scale. Contact us to find out more.
Do you need a professional arborist to help you with tree care, including tree pruning and tree trimming? Our teams of arborists are experienced and qualified to offer tree services New Zealand-wide. Call us on 0800 873 396 or connect with us online.