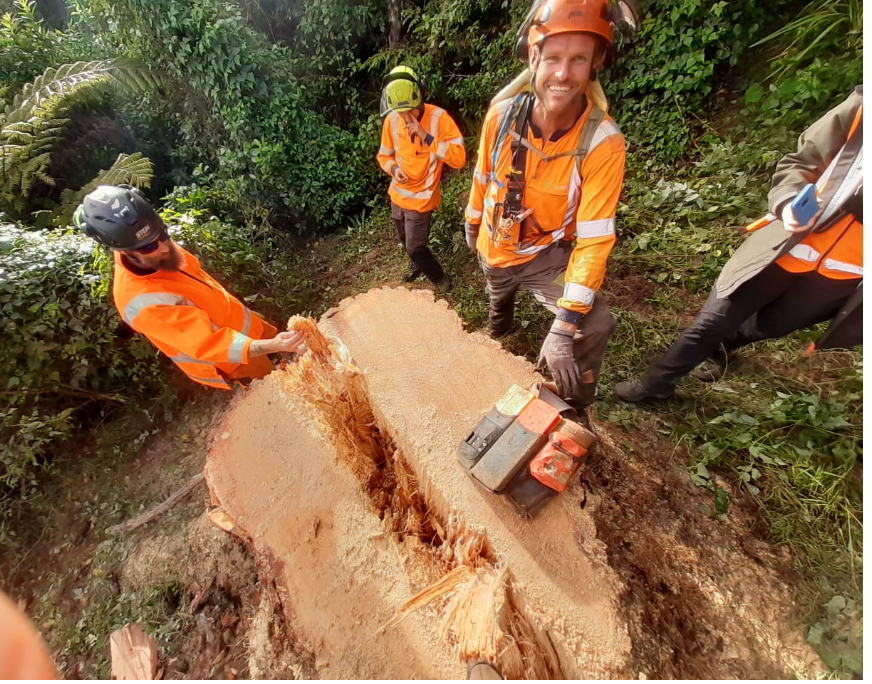 Western Springs Restoration Project
We continue working closely with the Auckland Council on the Western Springs Restoration Project. This includes the removal of exotic vegetation (mostly pine) and replacing them with the native bush.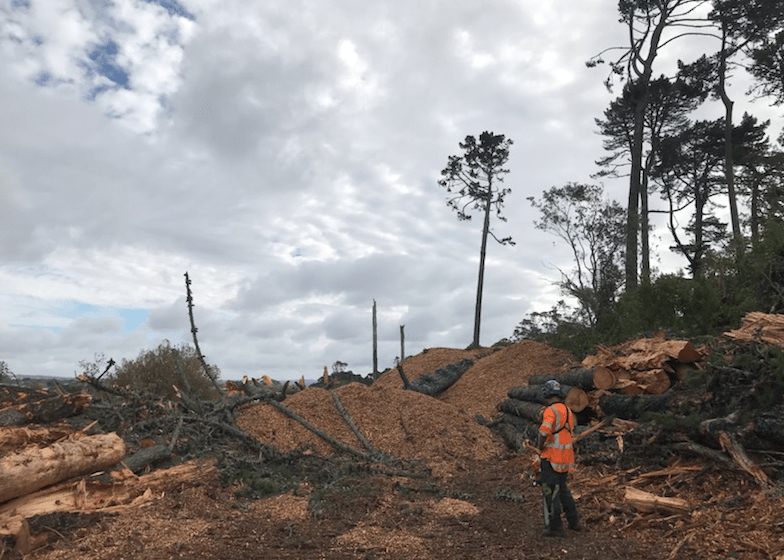 The challenge
Manual tree felling is one of the most dangerous jobs in our industry, with one of the challenges being the vibrational impact of the trees falling. The fallers are generally focussed on the tree being felled, and may not notice other hazards (i.e the trees behind them).  The vibration of a large tree hitting the ground may be enough to cause a dead or unstable tree nearby to fall which has an increased safety risk to the operators. Needless to say, reducing the vibrational impact is not something easily achieved.
The job
We need to give full credit to the guys on the ground who faced the request to "cushion" the falling trees.  They utilised the onsite chip and created wind rows and mounds and then directionally felled the trees into them.   Based on the resultant vibration which is being measured on the footings of the adjacent houses, this mitigation measure really appears to be working.
Feedback from Auckland Council
The work was hard enough for the team so the expectations to reduce impacts of the falling trees could have been treated as an annoyance, but I am really impressed how the Treescape team led by Nigel and Brad have taken it seriously and really committed to achieving the outcome for Community Facilities and are meeting the consent requirements. There are still some challenging trees to go, but everyone is doing great work! Please extend our appreciation to the Treescape team on site. Thank you!

Karl McLeod | Auckland Council
Contact Us