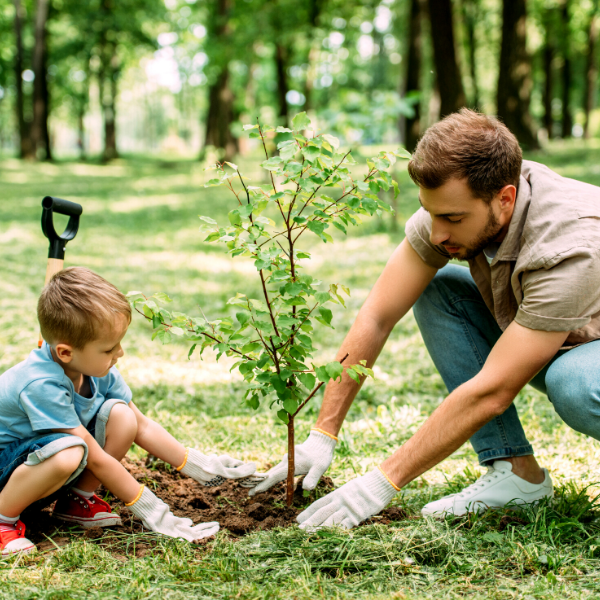 Tree removal can create a void in your landscape, detracting from the beauty and appeal of your property.
Damaged or diseased trees require removal if they pose a danger to people and property. If a tree must be removed, you could consider replacing it to fill the space. In this blog we look at a few replanting tips, including where to grow your new trees and which ones to plant.
1. Where to plant – old site or create a new one?
While it is certainly possible to replant in the same spot after tree removal, doing so isn't ideal. This is because the root system of the old tree spreads beyond the grinding hole, and even if you opt for the extra-deep stump grinding service designed for "replanting," there will be large roots that may take years to decompose. Those roots can interfere with the root system of your new tree, possibly affecting its growth and health.
Our arborists recommend finding and alternate site to replant. However, if you must plant in the same spot, choose a tree that is different from the one you removed. Native trees are typically great in such areas.
2. Understanding the ecosystem
Tree or stump removal changes how that portion the soil compares to the rest of your garden. It is likely to have lesser nutrients than other parts of your garden. If chemicals were used in the tree removal or stump removal process, there may be residue in the soil. Such conditions don't make this area perfect breeding ground.
Understanding the ecosystem and soil conditions is important before replanting as it affects your choice of trees and where to plant them.
3. When is a good time to replant at the same site?
Decomposition of roots from your previous tree is not an overnight process. In fact, it is longer than just a few weeks too. According to experts, this process can take months. It is best to wait at least for one year before replanting at the same spot. Remember also that the ecology of this part of your garden is still changing as microorganisms work their wonder to rehabilitate the soil.
4. Choose your next tree wisely
When replanting, there are a few things to consider. How large will the tree become? Is it easy to maintain? What will its shape be? Will it suit your landscape? Does it provide shade? Is it likely to impact your neighbours? Is it a fruit tree? Could it grow to affect power lines or any other built-up structure? The last one is a very important question you need to answer now to avoid unnecessary costs in the future.  For the list of species that suit the best for planting under powerlines, please refer to our free guide.
Check out our resources to get more info
Poisonous Plant Guide
Read our Blogpost before planting or download a free Hazardous Plants and Shrubs Guide [PDF]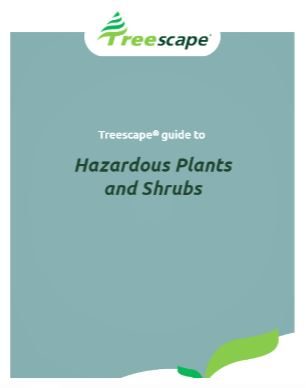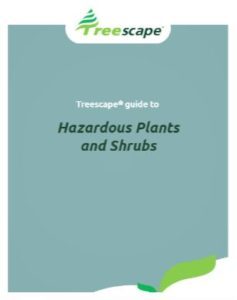 Talk to an expert
Need professional advice? Talk to our Planting and Restoration crew. They are passionate and hugely experienced in tree planting and green asset management.  Call 0800 873 396 or click on the link below.