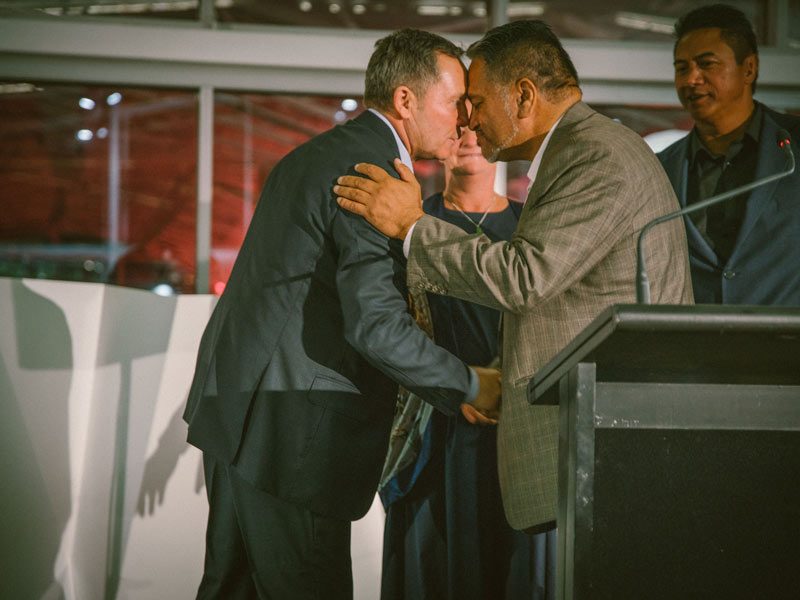 A formal gathering was held at The Cloud in Auckland on the 26th of April to mark the end of Ed Chignell's 37 years as Treescape's CEO.
Uniforms and arborist climbing gear from years gone by were on display, along with dozens of images from across the decades. Heart felt speeches full of many significant and humorous stories were delivered, and a beautifully carved Taonga made from Totara was presented to the guest of honour by the people of Ngati Paoa.
Among the 160 guests were some notable faces, including Sir Ralph Norris, Sir Rob Fenwick, and Tawera Nikau as MC. Key staff, long term employees, and many other valued guests were also there to share in the celebration, all who had in some way contributed to the history and success of Treescape as a company.
Treescape continues to be in good hands with COO and co-Founder Brandon Whiddett, and Treescape's recently appointed CEO, James Fletcher leading the way.
To those of you who made it, we hope you enjoyed your night!
Written By: Anita Jeffcoat, Marketing, GO, Otahuhu
12 April 2018