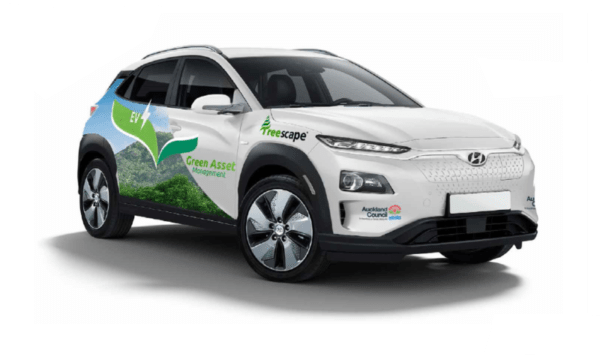 Treescape is positioning itself as a leading Green Asset Management company and not just an Arboriculture provider. Our vision: To foster a better, greener world for future generations, supports this ethos and can be broken down to four parts: Support, Environment, Resources and Stewardship.
Environment is about respecting our natural world, environment and country. To underpin and support this value, Treescape has just purchased our first two Electric Vehicles from Hyundai. These two vehicles will be used exclusively on our contract for Auckland Council.
Going forwards, these vehicles will not be just a part of growing fleet of EVs, but add a leading edge development in our workshop to finetune a workable Electric Truck & Electric Chipper.