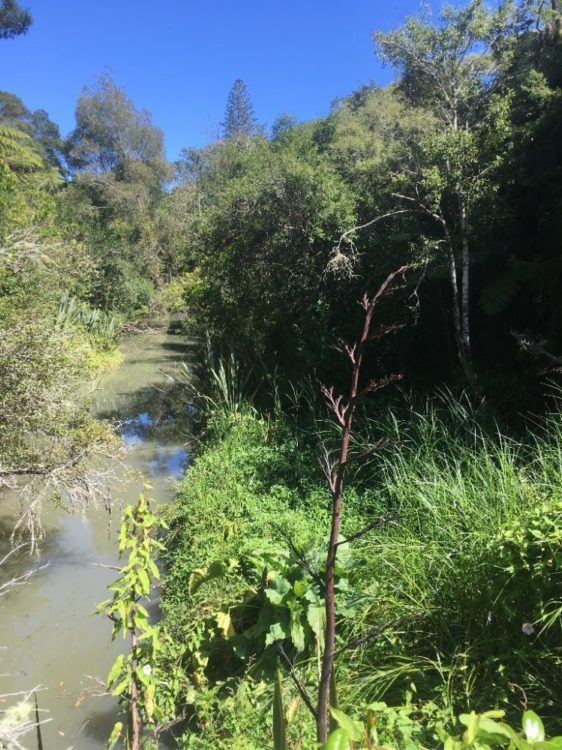 Treescape Environmental is engaging with community groups and Auckland Council Healthy Waters to support the coming inanga (Galaxias species)  spawning season.
Our Ecology Division (EC) will be implementing pest animal control and monitoring programmes to protect multiple spawning sites.
Pest plant control methods will be adjusted and preparations for re-vegetation with reeds in the future.
Photo: Inanga spawning site in Wairaki Stream Reserve, Puketapapa
[social_buttons facebook="true" linkedin="true"]