Best way to receive great feedback is to visit the sites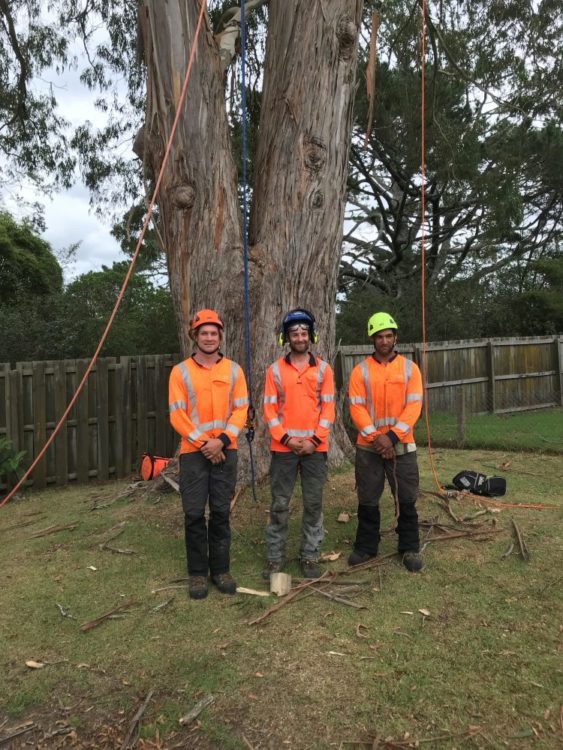 Treescape has developed a new initiative to assist in its never ending journey to ensure the safety of all its staff and customers.  Leading from the top, the Senior Management Team are tasked with completing half a dozen safety engagements each year.
The initiative isn't just limited to the Senior Management Team; Board Members are also encouraged to get out and visit the crews at work.
Last month Ed Chignell (Chairman of the Board) and Malcolm Allan,  our CCO, visited a couple of crews in Auckland.  These crews were working at a private residence in Auckland and interestingly had a real mix with one member celebrating  over 10 years at Treescape and another only 3 days.
Malcolm said, "This is a fantastic way to engage with our wider team and really dig into finding ways to make improvements that ensure our team all stay safe".