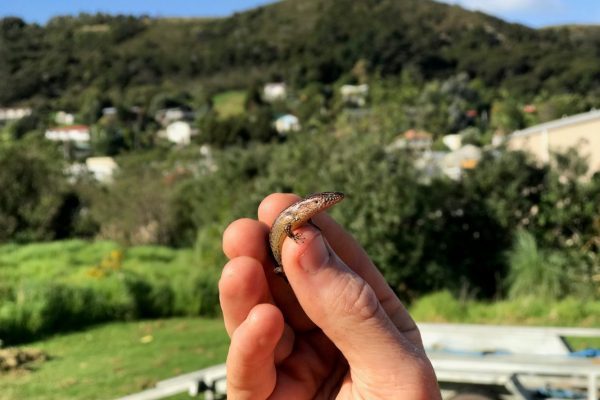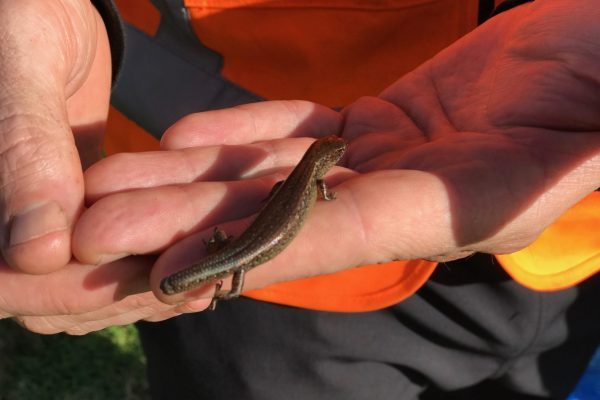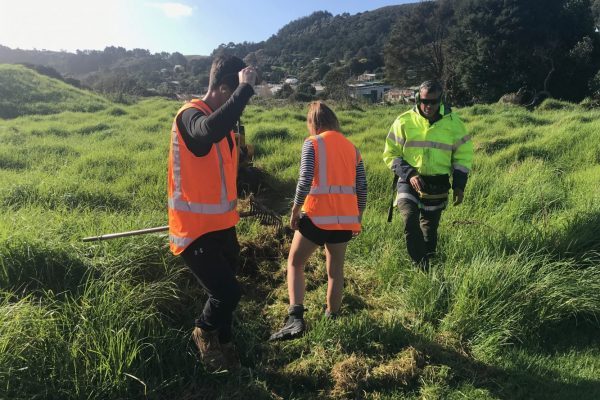 Environmental crew achieves a good balance of outcomes for both clients and protected wildlife.
Treescape®  Environmental crew have been helping to preserve native lizards during a vegetation removal project on Waiheke Island.
Bearing in mind this was a natural habitat for the native lizards, we developed a methodology that made it easier for the lizards to be searched for and moved to a safe location.  During the project we saw over 60 native lizards salvaged and moved to a safe location, ensuring that the earthworks could go ahead without fear of damaging native wildlife.