Whether you've already kicked off your gardening for spring, or still planning things, our checklist of tasks and tips is a great read.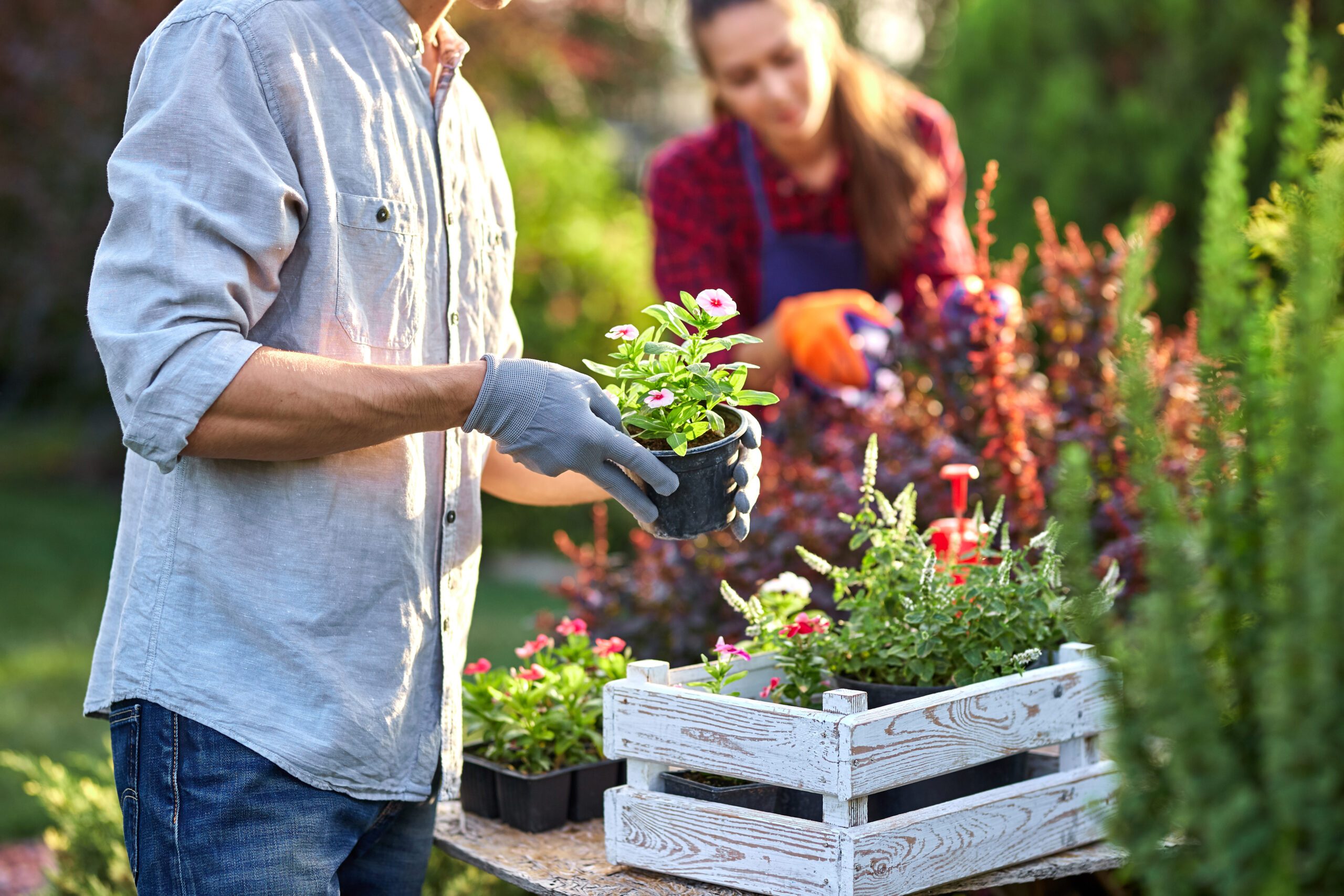 It's officially spring! Have you started your spring garden clean-up and planting yet? Here are some gardening tips and tasks to get you started.
1. Inspect your backyard: Gardening in spring should be kicked off by assessing the damage done by the cold, often stormy winter weather. While you check on your vegetable patch, flowering beds and landscaping, don't forget to pay special attention to trees that bear an equal brunt from the weather, and some (especially the very old or very young ones) can be left dangerously damaged. When in doubt about the health of a tree, contact a professional arborist for guidance.
2. Pay attention to the landscaping first: Your first focus when gardening in spring should be to fix the landscaping, particularly retaining walls and fencing. Then move on to softer landscaping such as guttering, pathways and planting beds.
3. Clean and sharpen your gardening tools: A pro gardening tip – before you get into active planting and cleaning, check your garden tools. Clean them with hot water and oil the trimmers. Not only are dirty and rusty tools hard to work with, but they could also damage your plants.
4. Create a composting area: If you haven't done so already. As you clean up your backyard, the waste makes a great base for compost.
5. Start with tree pruning and hedge trimming: Bring back your overgrown trees and hedges into shape by giving them a gentle trim and shape. If your trees or hedges are too big, leave this task to a professional arborist who has the right equipment and experience for it. This may also be the right time to remove any unsightly tree stumps in your backyard. Left softened by the wet weather, removing them is easier.
6. Clean up the flower beds and vegetable garden: Top of the list in any guide on spring gardening tips is the importance of cleaning-up before you plant anything. Remove debris and unwanted weeds that eat into the nutrients in the soil. They are also an eye sore.
7. Prepare the soil: For new plants, vegetables and trees by adding compost, well-seasoned manure or slow-release nutrients. Getting pots ready with fresh potting is also handy before you start planting.
8. Start planting: Start with a plan on what you want planted where. Every plant or tree has specific requirements for it to reach its full fruiting or flowering potential. Some require shade, others full sunlight or a well-drained site. Seek advice from local gardeners or garden store on what's best suited for your area. If you're undertaking a large landscaping exercise, including planting trees, getting professional help is advisable. Without proper thought and guidance, trees can grow dangerously close to electric wires or property, causing harm in the longer run.
9. Apply mulch once you are finished planting to slow down the growth of weeds and preventing water evaporation and nutrition loss from the soil, as sun becomes harsher.
10. Clean and freshen outdoor furniture so you can start enjoying your beautiful outdoors.
As you can see, gardening in spring can get quite hectic. Hopefully our gardening tips will help you hit the ground running before the outdoor season comes into full swing.
 If you are looking for professional help with tree pruning, hedge trimming or stump removal from your property, contact us or call 0800 873 396.