Bottle Tree Transplant in Brisbane CBD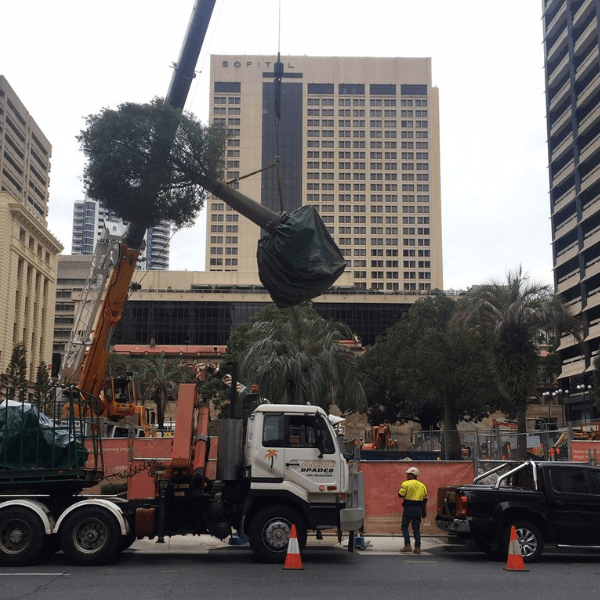 Not so long ago, Treescape® transplanted two large bottle trees (Brachychiton rupestris) right in the centre of Brisbane CBD.
The project was located in the middle of the well-known Anzac Square in Adelaide Street. The square is undergoing a major restoration and enhancement programme. Treescape® has been involved in transplanting large trees for the last two years.
The trees were sourced from out West and travelled over 5 hours to get to the planting sites inside the ANZAC Square.
The project was a great success so a truly well to the Treescape® team involved.